Our new Twitter project is @MeetTheSharers, a brand new, year-long, rotation curation project from @SharedLivesPlus. Every week, for the next year, we'll be handing over this account to a different Shared Lives family, so they can tell you all about their lives, in their own words.
The Portwoods are no strangers to the media spotlight, they were featured on @GranadaReports in February and now get recognised on the street. See the ITV news film here.
Emily and Allen provide Shared Lives support through @meetmacintyre, one of a network of Shared Lives schemes across the country. Emily is a full time Shared Lives carer, she loves the gym, Slimming World healthy eating plans, cooking, driving to nice places and walking. Allen is a vehicle technician and owns his own garage, he works each day to assess and fix cars then comes home to his Shared Lives life.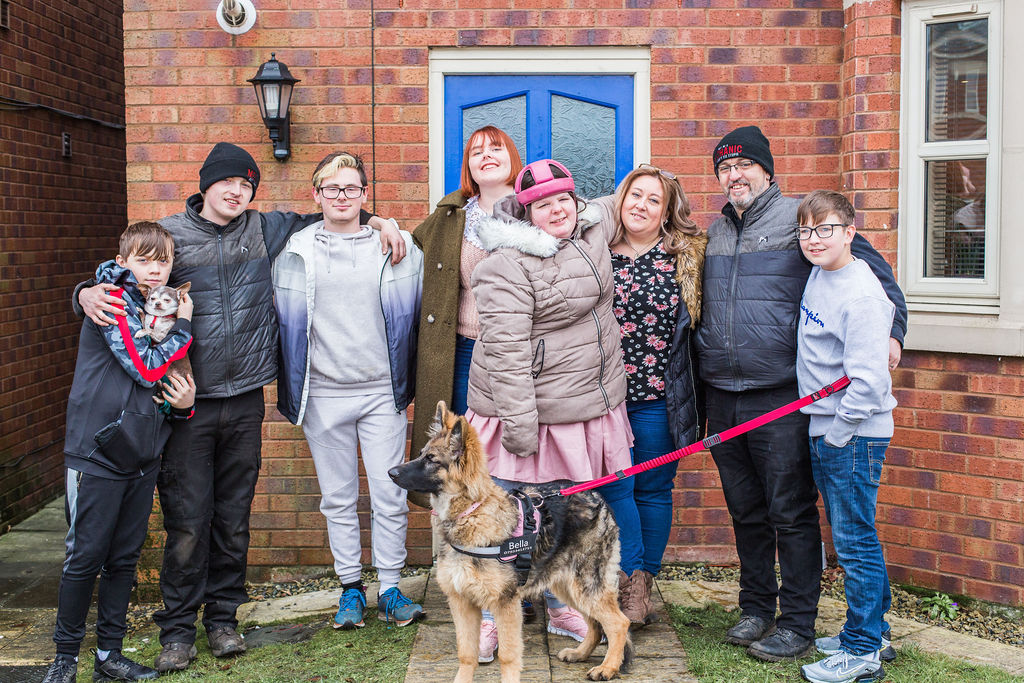 Molly is 26, she works with children in an after school club, loves the gym, yoga, Pilates, and Zumba. During lockdown she has baked, walked and kept her friendship group going each Wednesday. Beth, on the left, is 22. She doesn't live with Emily and Allen, but comes to visit them several days a week as respite care.
Tyler is 18 and is very much into his social media networking- he loves posting YouTube and TikTok videos. Tyler is an animal lover and is enrolled on a college course that involves learning about animals. Robert is 61- he is interested in films, he likes the musicals. Robert loves to socialise with people, he attends the Macintyre day centres and is looking forward to going back to the visual impairment centre when it opens up.
It's a cosy household, which also includes Emily and Allen's sons (Spencer, Declan, Harley, and Jordan), dogs Bella and Cadbury, a handful of guinea pigs, and a tank full of fish.